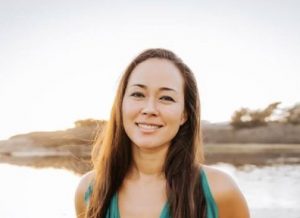 Satya Shiva is a Doctor of Acupuncture and Traditional Chinese Medicine, as well as a NAMA certified Ayurvedic Practitioner. She is the Clinical Director and resident faculty of the Yogic Medicine Institute, and the founder of Radiance Healthcare. Satya specializes in prevention and longevity, integrating Eastern modalities – Traditional Chinese Medicine, Tibetan meditations, Yoga, Ayurveda and Panchakarma, the Purification & Rejuvenation Techniques of the ancient Himalayan Yogis. She has over 20 years of clinical training include Doctoral studies and research at Yo San University, MTCM at Five Branches University, CAS at California College of Ayurveda, QRA with Premier Research Labs, C.Ayu, CPT, ERT and HYT at Yogic Medicine Institute. Satya is also the Chief Operations Officer of Ngakpa International, a 501c3 non-profit preserving the philosophy and practices of Tibet's Buddhist Yogis. She regularly teaches classes, speaks at conferences and offers private and group intensive healing retreats.
Experience and Certifications
Doctor of Acupuncture and Oriental Medicine, DAOM
Master of Acupuncture and Traditional Chinese Medicine, L.Ac.
NAMA Certified Ayurvedic Practitioner, CAyu
Panchakarma Therapist, CPT
QRA – Quantum Reflex Analysis
ERT – Emotional Response Technique
Meditation Instructor and Hatha Yoga Teacher, HYT
Certified Doula
Certified Massage Therapist, CMT
BA Biological Anthropology
Biography
Satya began her training in the Yogic and Ayurvedic sciences in 2001, under the direction of Derrick Pawo and Pema Khandro, Founders of the Yogic Medicine Institute. Satya pursued a specialization in Panchakarma, the detoxification and rejuvenation system of the Himalayas. From 2004 – 2009, Satya managed all aspects of Panchakarma retreats at the Good Earth Ayurveda Retreat Center, a 17-acre redwood forest retreat located in the Santa Cruz Mountains with all organic vegetarian Ayurvedic cuisine, natural accommodations, yoga, meditation, and intensive cleansing therapies.
Satya is a California Licensed Acupuncturist and doctor of Traditional Chinese Medicine with a specialization in Healthy Aging and Longevity. She is also a Certified Ayurvedic Practitioner with additional training from the California College of Ayurveda. She has infused her passion for cooking with Ayurvedic knowledge and teaches Ayurvedic cooking classes. She is a trained Hatha Yoga Teacher and Meditation Instructor, focusing on restorative and spinal based yoga since 2002. She is passionate about all of the Yogic Sciences and enthusiastic to practice and share their ancient wisdom.
Since 1999, Satya has worked as a natural health and sustainability consultant within a residential care facility for the elderly. She is passionate about infusing the current model for senior living with eastern medical practices for longevity and compassionate care.
Currently, Satya offers Acupuncture, Chinese and Ayurvedic health consultations, Detox therapies and Panchakarma programs at Dakini Mountain Retreat Center clinic and Radiance Healthcare clinic in Nevada, CA, and both private and group intensive Cleansing Retreats at destinations worldwide.
Philanthropy
Satya serves on the Board of Directors for Ngakpa International, a 501c3 non-profit organization for sustaining and sharing the cultural heritage of the ancient Yogis of Tibet. She is also a volunteer fundraiser for Ngakpa House, a charity raising awareness and support for the food, shelter, clothing, medicine, and education for children, orphans and elders in the Himalayas.
Sustainability
A daily inspiration that fuels Satya's work is the Dakini Mountain Vision based on permaculture, vastu, sustainable building practices, beyond organic food and herbal medicinal farming, and Buddhist principles for living joyously and harmoniously for a greater common good.
Contact
For more information about consultations and healthcare with Satya Shiva, please contact Info@YogicMedicineInstitute.org.